Brandon Cooper, Senior Pastor
As a native of the Chicagoland area—born in Evanston, raised in Glenview—Brandon has a deep love of the culture and community of this city. He is the fourth of five children and is happy to have his entire family still living in the area. He attended the University of Illinois (Champaign-Urbana), where he studied English Literature, before completing his Master of Divinity at Trinity Evangelical Divinity School with an emphasis in Discipleship-Evangelism. He is the author of A Word to the Wise: Lessons from Proverbs for Young Adults. He and his wife served on the mission field in Bogotá, Colombia for seven years, giving him a deep passion for missions, Latin American culture, and the country where his first two children were born. Brandon and his wife, Amy, have four adorable daughters: Charis, Adiel, Ceely, Brielle, and a son Callum. He loves literature and music and is an avid soccer enthusiast (Arsenal FC) and a lifelong Chicago sports fan.
Kyle Bjerga, Pastor of Discipleship and Family Ministries
Kyle has lived in the Chicagoland area his whole life, and while he has never lived in Elmhurst, he has always had a special place in his heart for this community. He grew up attending church in Elmhurst, graduated from Elmhurst College, and has many family members still living in the area. After serving as a teacher in public and private schools he felt called to pursue vocational ministry and enroll at Trinity Evangelical Divinity School where he graduated with his Master in Theological Studies. He has served as an area director for a parachurch ministry, a youth pastor, and currently serves as the Discipleship and Family Ministries pastor here at Cityview. Kyle married his high-school sweetheart, Jackie, in 2008, and they have had the privilege of serving in ministry together for over a decade. Kyle and Jackie have three boys, Carson, Parker, and Bryant. He loves date nights with Jackie, playing with his kids, watching his beloved Cubs, working out, golfing, and eating deep dish pizza.
Meritt Raup, Director of Youth & College Ministries
Meritt Raup
Director of Youth & College Ministries
Meritt grew up in central Pennsylvania as the middle child of three. He became a Christian at a young age and has been growing in his faith ever since. He attended Liberty University, where he studied Project Management. Then, he moved to the Chicago area and completed his Master of Divinity at Trinity Evangelical Divinity School. Meritt has a heart for preaching and teaching God's Word and helping others mature in their faith. While in seminary, Meritt met his wonderful wife Sarah, and they were married
i
n
2022. He loves cooking for his wife, playing basketball, hiking, and learning new things.
Betsy Strong, CAP Debt Center Manager
Betsy Strong
CAP Debt Center Manager
Betsy joined the CAP team in 2021. Her ministry focus has been on discipleship and evangelism. She has experience in pregnancy counseling, academic advising, and income tax preparation. She loves to share hope with people, help them work through their challenges, and encourage them toward developing and reaching their goals. She enjoys partnering with other churches and nonprofits to offer CAP's Debt Help services to the communities in the near-west suburbs.
Joe Dwyer
Elder
Joe was born and raised in the Chicagoland area. After high school, he served as an electrician in the U.S. Navy for six years living in Florida, New York and Virginia.  He then returned home and attended the University of Illinois at Chicago where he received a degree in Electrical Engineering. It was at that time that he met his wife, Pam. Pam and Joe have been married for 24 years and live in Downers Grove with their 2 daughters, Emily and Audrey. The Dwyer Family has been attending CityView for about 18 years and has enjoyed serving in many different roles and ministries during that time. Joe works for Motorola Mobility in Chicago designing the audio systems for mobile phones. He enjoys spending time with his family, traveling, hiking, photography, listening to music and watching sports.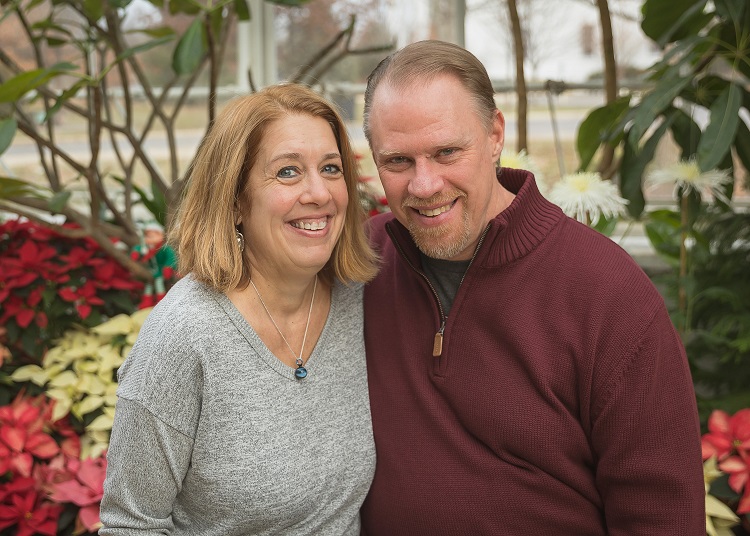 Steve Knopp
Elder
Steve was born and spent his early years in the beautiful Pacific-Northwest state of Oregon. He moved to Elmhurst at age twelve with his family when his dad accepted the call to become Pastor of First Baptist Church of Elmhurst (now Cityview Community Church). Except for brief stints in two nearby suburbs, Steve has lived in Elmhurst ever since. Steve attended the College of DuPage and studied electronics at DeVry University. He has been with the same company for over 30 years, now owned by Honeywell, working in the service department.  Steve has served in many roles in his 45 years at the church. He has helped in children's ministries, served on the deacon board, and led Community groups, Journey Groups and the Facilities team over the years.  You can typically find him lending a hand wherever help is needed. Steve and his wife Diane, who works in finance at Mission Eurasia, have been married 35 years and have two sons, Jonathan and David.  Steve enjoys spending time with his family, visiting new places, cheering on the Cubs and listening to music.
Pat Ward
Elder
Pat is an Elmhurst lifer, having lived here his entire life except when away at the University of Illinois (Champaign-Urbana) to receive his degree in accounting. He's served in a number of ministries in his 36 years at Cityview, from a brave couple of years discipling middle-schoolers, to teaching high school students and adults, to leading a Community Group. You'll also see him playing guitar in the worship band. He studied theology at Trinity Evangelical Divinity School, and while he wasn't able to finish, is thankful for that theological training. Pat says he has a hard time explaining his job at the U.S. Government Accountability Office (without people falling asleep), but assures you he helps make government better. He's married to Leigh, a kindergarten teacher at Timothy Christian Grade School, and has two daughters, Annika and Elsa. He enjoys eating out with his family, admits to being a big science fiction geek, and loves golf, music, and fantasy football.
Bryce Becker
Care/PrimeTimers
Catt Pavlik
Clothes Closet
Lee Ann Benedict
Compassion Ministries
Mark Myers
Connection Team

Bill Rehling
Facilities
Tom Benedict
Finance Team
Diane Knopp
Finance Team
Julie Gauthier
Worship
Dave Kim
Gaius (Global Outreach)
Shane Dickinson
Prayer
Carl Bjerga
Visitation
Katelyn Baptista, Office Administration
(katelyn@cityviewcc.net)
Cheryl Van Zandbergen, Office Administration
(cheryl@cityviewcc.net)
Lisa Dickson, Bookkeeping
(lisa@cityviewcc.net)